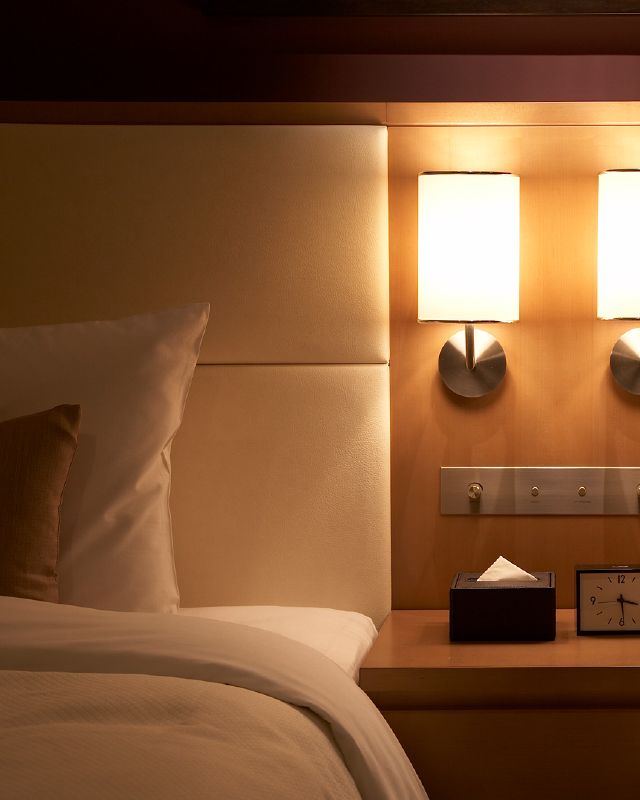 Design

The design concept of Hotel Ryumeikan Tokyo is the "Fusion of East and West."
"Fusion of East and West" created by foreign hotel designer
"Fusion of East and West" created by foreign hotel designer

Since Hotel Ryumeikan Tokyo was established as "Ryokan Gofukubashi Ryumeikan" in 1909, we have provided Japanese hospitality in front of Tokyo station, which is the gate to Tokyo. To make it reborn as Hotel Ryumeikan Tokyo, we followed the concept of creating a hotel where customers can experience "Only in Japan" things and a feeling of being in Tokyo. This concept was also applied to the interior design of the building.

With the designer's great skill, he created a splendid interior just like an authentic design hotel. In the year of our 100th anniversary, we were reborn as a hotel leading the new era by combining Western design trends with the taste of Tokyo.
Design history
Ryumeikan has the history of more than 100 years, dating back to 1899.
While inheriting the sprits of staff who lived in each era, we hoped to incorporate the footprints of our long-term customers in our new hotel.
Hotel Ryumeikan Tokyo will design such feelings toward history.
Design of the Room Key

Blue lines on the card key of the Hotel Ryumeikan Tokyo. The motif of this design is the sliding paper door of old Ryumeikan. At that time period, everything in the guest room of the Ryumeikan was chosen with highest considerations, and design of the sliding paper door was one of them. The sliding paper door does not exist now however, it is reproduced as a design of the card key.
Artwork of Japanese-Western Room

Hotel Ryumeikan Tokyo has four Japanese-Western rooms symbolizing the hotel's fusion of styles. Once entering the room, the first thing that guests see is a large lighting artwork above the beds. This is a Japanese lintel "kamoi" used in Japanese rooms of the Hotel Yaesu Ryumeikan, which was the predecessor of Hotel Ryumeikan Tokyo. This "kamoi," which has lived through generations and met many customers, keeps shining even today in the 21st century.
Origin of guest room names

Hotel Ryumeikan Tokyo has five premium rooms, including a suite and Japanese-Western rooms. These rooms each have names, as well as room numbers. These five names were chosen with special affection from among the ones used in Hotel Yaesu Ryumeikan. Some of our long-term customers said "The name reminds me of your old hotel even though it looks completely different now." We believe that we can get such valuable comments because we have such a long history.