Ryumeikan Premium
We have 5 exclusive premium rooms.You could stay traditional Japanese tatami room in Japanese Junior Suite room.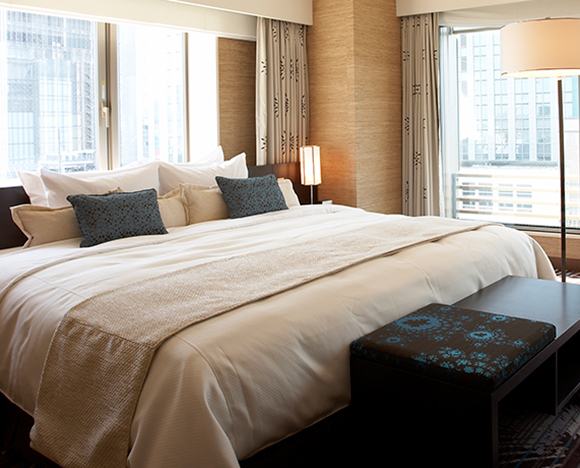 SuiteOne and only room in Ryumeikan Tokyo. Luxurious room with 70.2m² widths.
As well as unique bath that produces surreal atmosphere.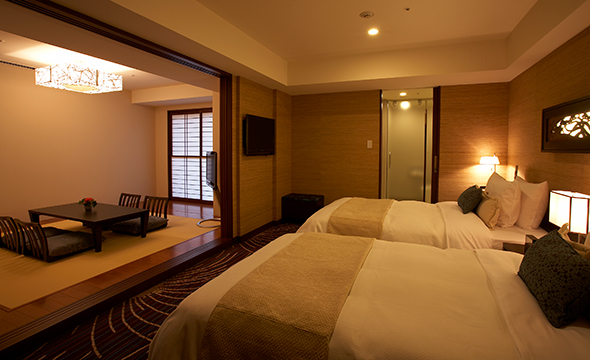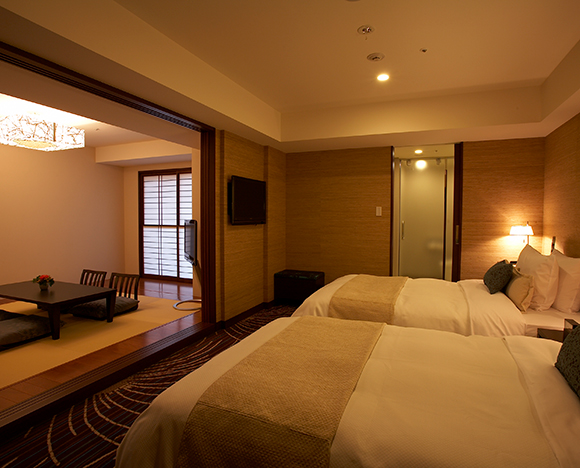 Japanese Junior Suite BA room with a size of 50.2m².
Square "Ryukyu Tatami" is used for the floor.
Wide bath area provided with "wa bath salt"
that enables the relaxing bath.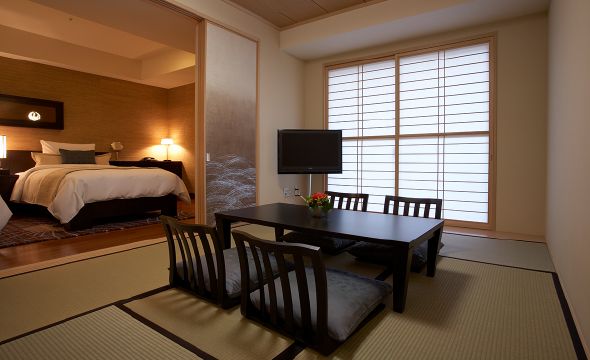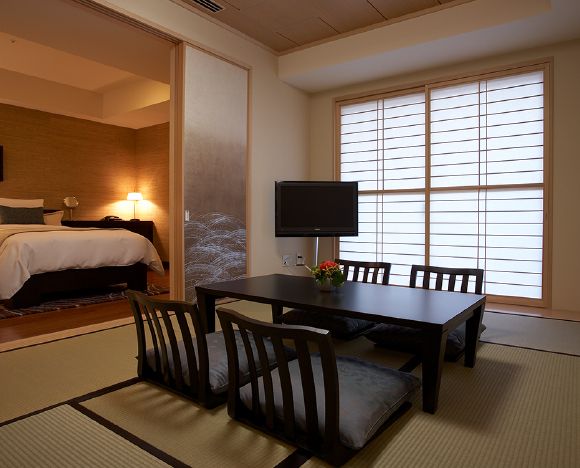 Japanese Junior Suite AA room with both Japanese and Western style,
44.2m² width, and a bath with a rain shower.
Available for both smoking and non-smoking room.
Twin/Double/Triple
Twin/Double/Triple rooms are able to welcome any type of guests. Connecting Room is also available. Find your favorite room.
FORUS(Double)
We have three room types, each merging the comfortable functionality of the hotel with the traditional Japanese lifestyle to provide a calm and relaxing sojourn on your trip.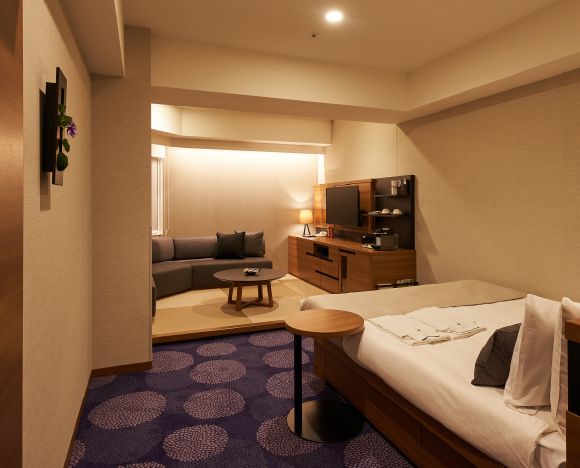 FORUS Double C
-JAPANESE
MODERN-Modern rooms merging Japanese style and Western style, along with comfortable functionality and beauty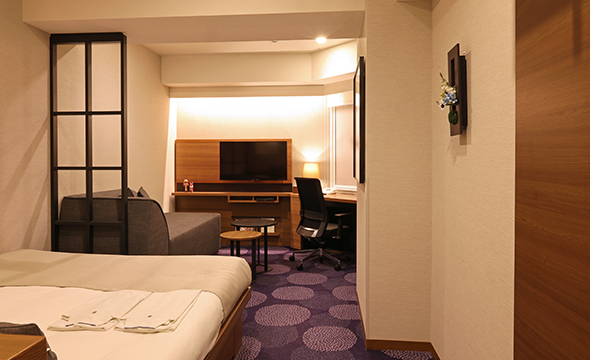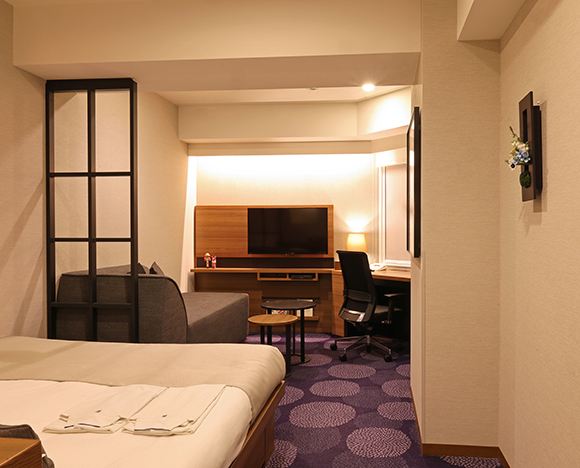 FORUS Double B
-TOKYO SOHO-Perfect for sightseeing and business trips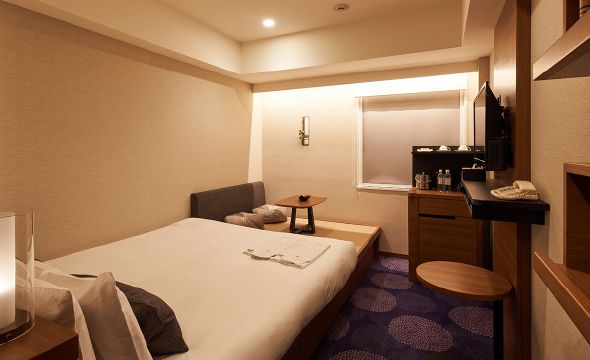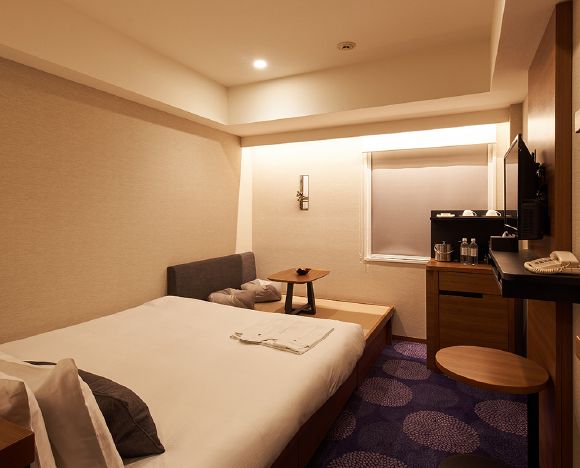 FORUS Double A
-TATAMI
ROOM-Offering high-quality, Japanese-style sleep
Single
This Standard single room has one queen size bed (140×205cm) inside.
We recommend this room for business person or short trip.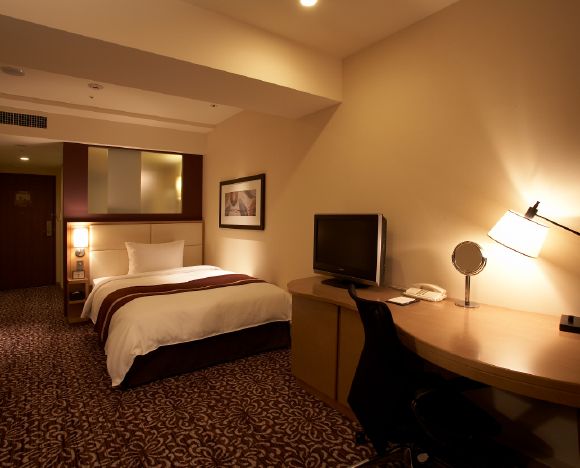 Standard
Single RoomStandard rooms are popular with repeat customers
Universal
Universal Room is the best room for a guest with a wheel chair, or elderly guests.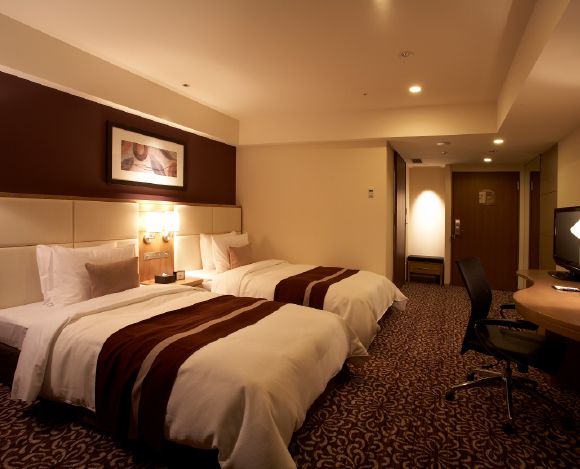 Universal RoomSafe facilities and high-quality design
Connecting Room
If you are looking for a connecting room near Tokyo Station, please feel free to contact us.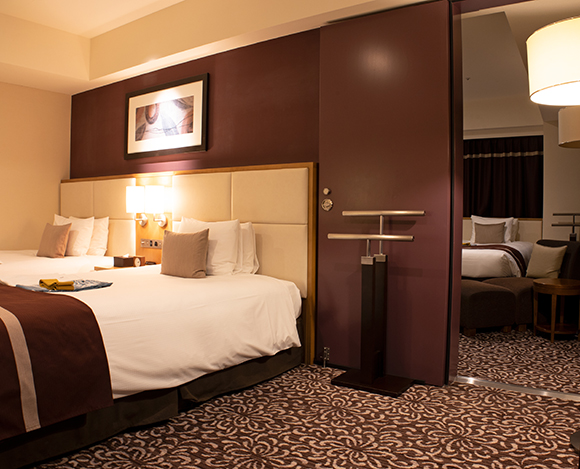 Connecting RoomSIdeal for group use