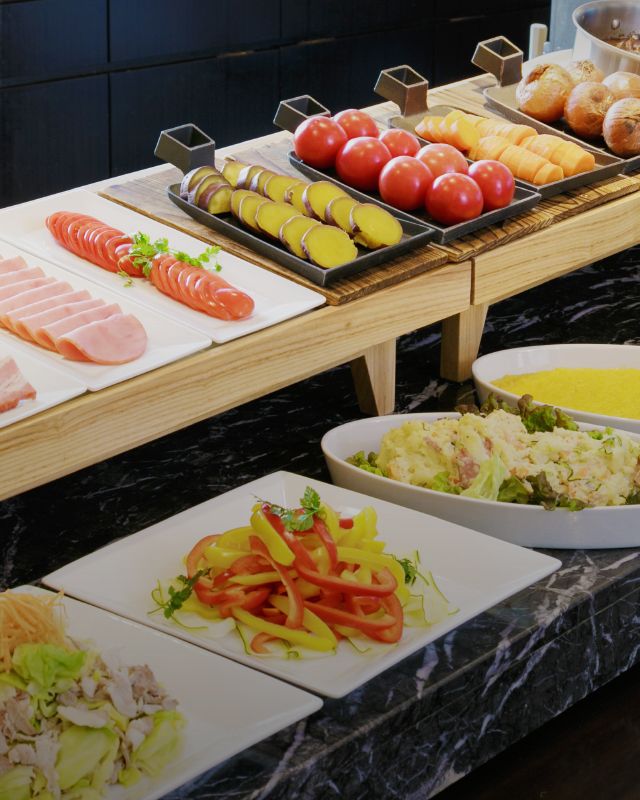 Breakfast Buffet

Breakfast buffet at "Hanagoyomi Tokyo"on the 15th floor.
Begin the day in a modern and open space with a view of the Tokyo Station area.
Buffet in collaboration
with "Japan's No.1 breakfast chef" Atsuo Yabuki
Buffet in collaboration
with "Japan's No.1 breakfast chef" Atsuo Yabuki

Breakfast at Tokyo Buffet is not only about getting the right nutrition, but also about making our guests satisfied through a pleasant breakfast. Among hotel buffets, a healthy buffet based on authentic Japanese cuisine is very rare and it is so popular that non-hotel guests often come to the restaurant.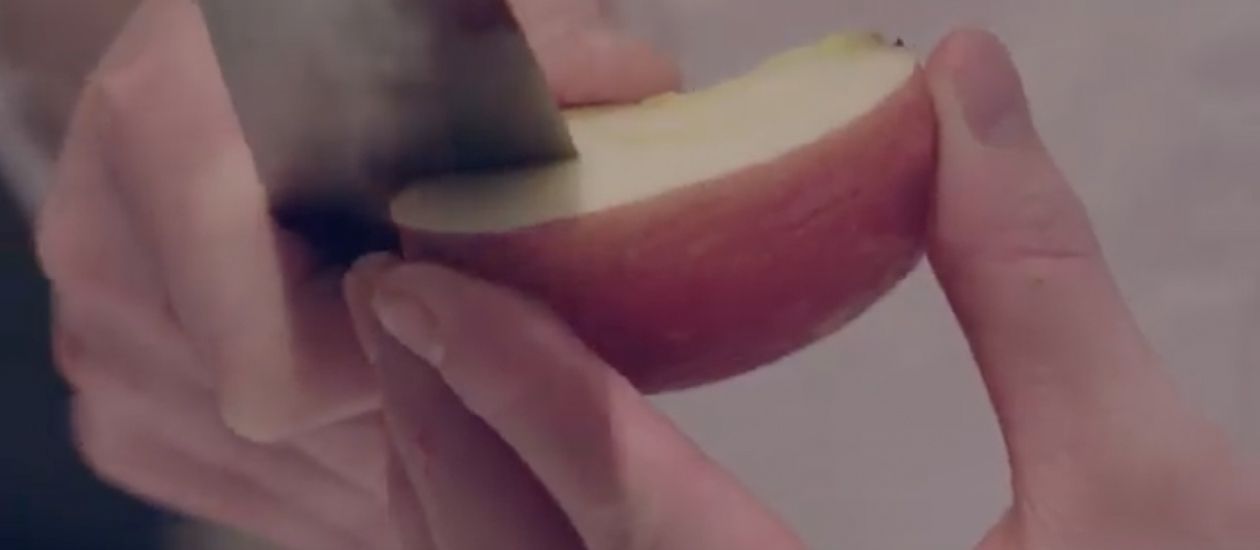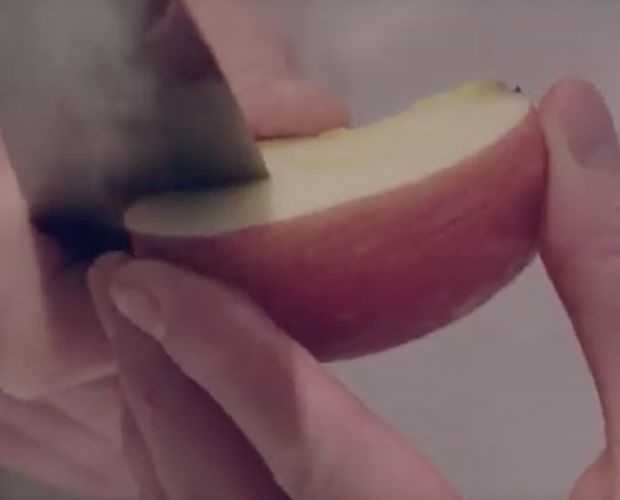 TOKYO BUFFET /
HOTEL RYUMEIKAN
TOKYO BREAKFAST
Hotel Ryumeikan Tokyo's Breakfast
Japanese and Western cuisine make happy bodies

An ideal breakfast is a balanced meal of protein, which provides energy for raising body temperatures, carbohydrates, which are the power source for the brain, fats for endurance and vitamins, minerals and dietary fiber, which boost brain activity and regulate internal rhythms and gastrointestinal function.

The delicious Japanese and Western cuisines carefully prepared by our chef are ideal for making a good life rhythm. Please enjoy a "splendid breakfast" that is one of the indispensable things for a first-class experience.
36 kinds of daily vegetables

We have been paying careful attention to local production for local consumption in everything we do. Guests can try 36 varieties of vegetables that change daily, including Edo-Tokyo vegetables. Guests will be pleasantly surprised by the number of vegetables, including Japanese mustard spinach from Nishi-Tokyo, black beauty eggplants from Mitaka-city and sweet green peppers from Nerima.

We recommend eating vegetables in a simple salad, while vegetable shabu-shabu in kelp broth is also highly recommended.
Homemade Breakfast

「Homemade breakfast at Hanagoyomi Tokyo is created using head chef Yabuki's own recipes. We ensure consistent quality by using the best ingredients in creating original dishes.
Opening Hours
■ Weekdays: 7am to 10am (Last seating 9:45 a.m.)
■ Saturday, Sunday and Holiday: 7 a.m. to 2 p.m. (Last seating 1:30pm)
*Please note that the restaurant may be crowded between 7 a.m. and 8 a.m. on weekdays.
*We change the breakfast settings to lunch between 9:30 a.m. and 10 a.m. on Saturday, Sunday and Holiday.
Price
\2,500(Tax included)
Regarding food allergies
If you have any food allergies, please let us know when you check in. We will try to accommodate you as best we can.
To customers with children
■ We have dishes and cutlery for young children; please request if needed.
■ To prevent any unexpected incidences, we do not allow customers to use baby carriages inside of the restaurant. Please understand that we will keep your baby carriage at the front.
Additionally, to better help our customers to enjoy dining with their children, we have highchairs for young children. Please let us know if you would like one.
To non-hotel guests
Non-hotel guests are welcome to dine in our restaurants.
対談
Kurimoto: The thing that I care most about breakfast is that it is power source of the day. This is not a breakfast at home, but at a hotel and I want to make it the best for our guests.

Yabuki:I think so too. Furthermore, Hotel Ryumeikan Tokyo offers buffet, I want to cherish people having fun with choosing and looking at the dishes. We have small space for serving buffet so that is why I think we should make it exciting as much as we can.

Kurimoto:As we are a Japanese food restaurant, I want to bring out the best of ingredients. Of course, the taste of ingredients but also ingredients itself too. It is based on Japanese mottainai culture, little part of ingredients goes to waste. I am still studying cooking and I hope people will think my dishes are interesting.

Yabuki:I totally agree. Customers' reaction will make this restaurant better so I hope our thoughts get through to our guests. When it comes to cooking, there is no perfection. It is always related to various things such as season or ingredients on trend. I will continue supporting "Tokyo Buffet" to make our customers give energy and happiness.
Heiji Kurimoto

Executive Chef of Ryumeikan
Atsuo YabukiMedical corporation Taiseikai Group Nutrition department leader
Yabuki has worked as a head chef at various restaurants in Tokyo, and has experience that has earned him many regular customers. We received over 90 points on a breakfast survey undertaken by JTB, a popular tourism company and also finished first among hotels in Tokyo that received more than 100 responses from the survey, making him "Japan's No.1 breakfast chef."
Reservation/Contact
03-3271-0971Telephone reception support 11am-9pm