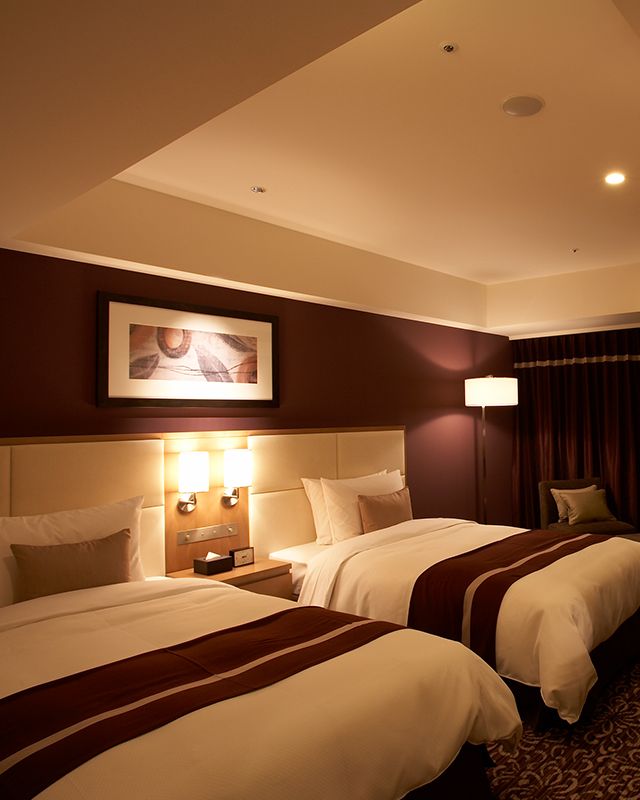 Standard Twin Room

Standard twin type room with two beds. If you are looking for a room for two people, we recommend this room!
About rooms
About rooms
A guest who is looking for a twin room, we recommend this room. A room with a width of 32m², and separated sink. Big-sized closet is also equipped, to satisfy two guests with a lot of baggage.
Room description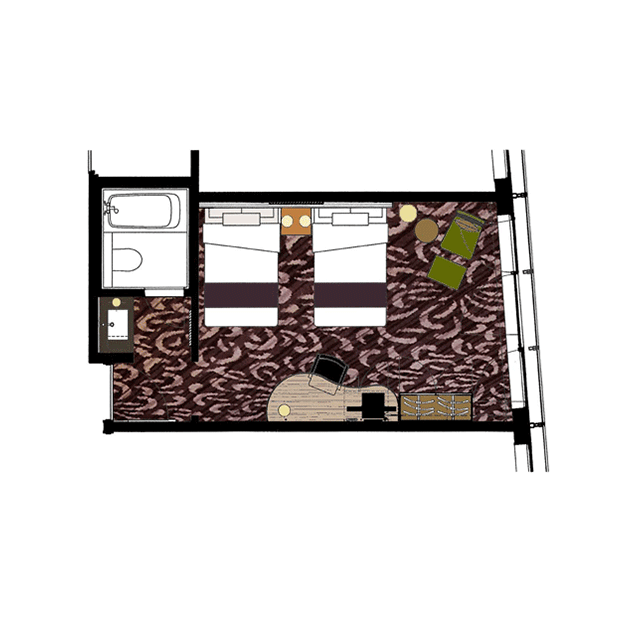 Specifications
■Price: ¥40,000 (In case of 1 guest) ¥40,000 (2 guests)
■Width of the Room: 32.5m²
■Connecting Room Available
Internet
WiFi and wired internet is available in the hotel rooms and is free of charge
※Ethernet cable is free rental equipment. 
Bed , TV
■Bed (120cm×205cm×55cm)
■32v TV
Equipment
Refrigerator (25L) / Nespresso machine / dryer / safety box / glass / free cup / kettle / ice bucket / deodorant spray / desk mirror / origami(paper folding) / information book
Amenity
Tooth brush / tooth paste / razor / shaving foam / brush / cotton / cotton swab / body towel / shower cap / hair band / basic cosmetic set / Bath Powder / nightwear / slipper / Triple C shampoo, conditioner, body soap / hand soap / mineral water
Bath
■Unit Bath
■BGM Audio Speaker
Other
■Guests benefit
A free drink or dessert. One item/per person can be selected from the menu.
>>Click here for details

■>>Facilities&Service
Ryumeikan's other Twin/Double/Triple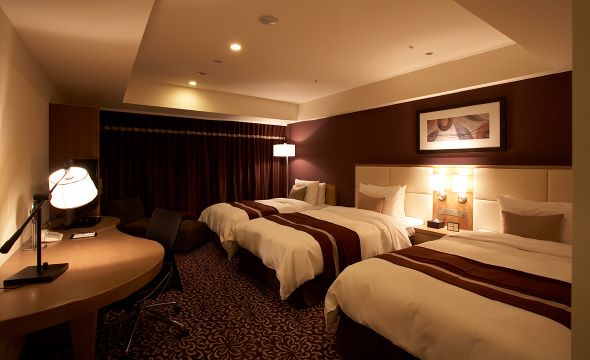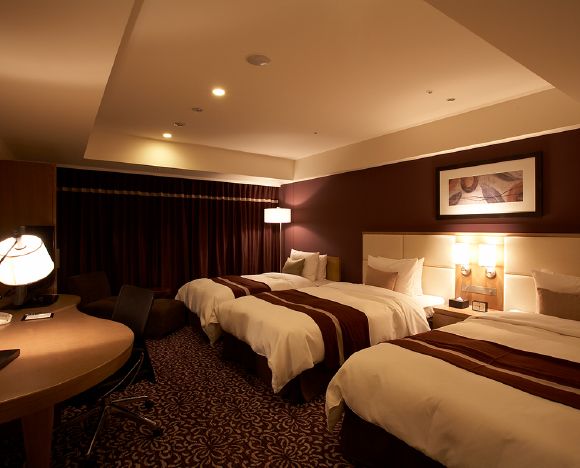 Triple RoomTriple Room is available up to 3 people. It is hard to look for a room for three people however, we are confident to serve 3 guests group.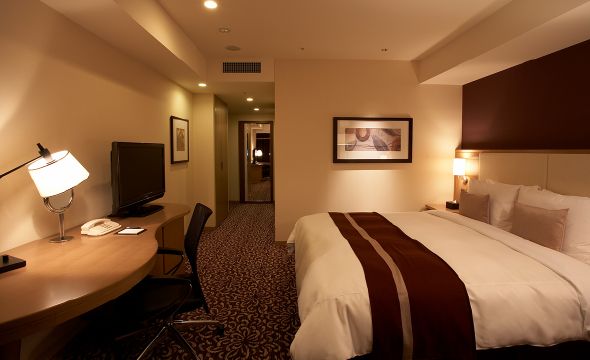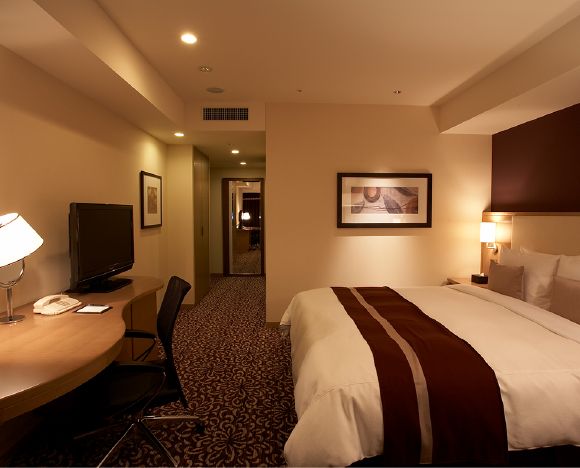 Double RoomDouble Room has a 180cm wide bed. Bath, W.C.,
and sink are all separated, so you will not have any spacing trouble.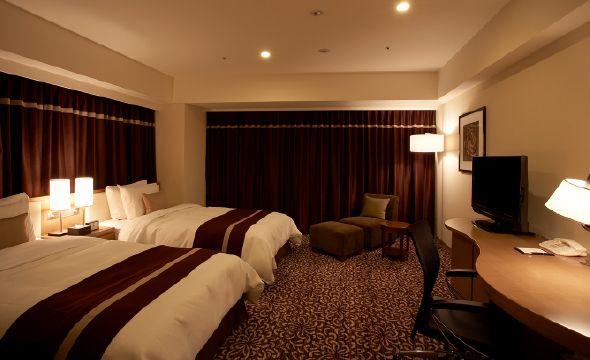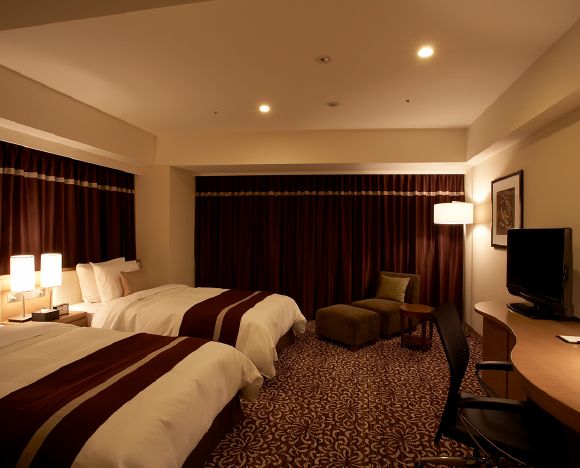 Corner Deluxe Twin RoomWidely made Twin Room. Bath, W.C.,
and sink are all separated to have relaxed spacing.