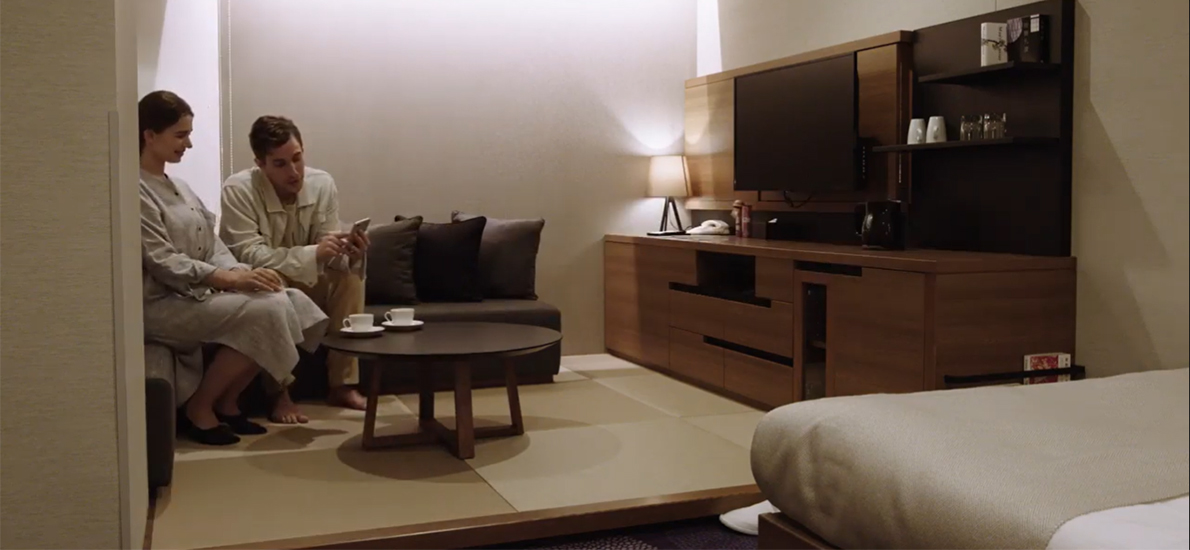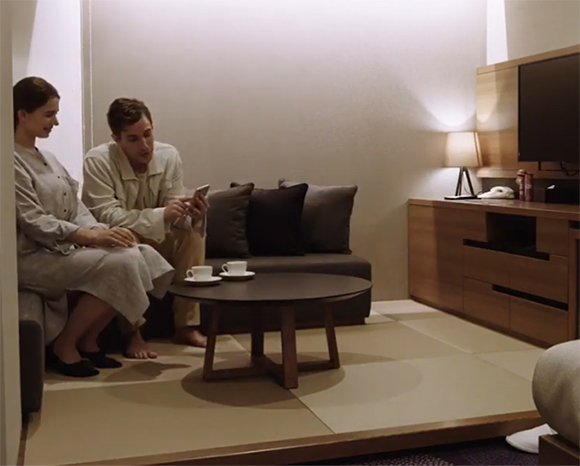 FORUS Double -3
EXPERIENCE /
HOTEL RYUMEIKAN
TOKYO
FORUS Concept and Commitment
"FORUS" stands for "For asu (tomorrow in Japanese) = a place where your tomorrow shines. " Close to Tokyo station at the center of the city, to get away from hustle and bustle, we prepare rooms where guests can relax, while still enjoying the excitement of the journey.

Under the theme of sightseeing, offering a way to "see the lights of the country," your journey spending time alone or with your loved ones will be an important page in your life. We created "A room of journey" like a hideaway just for you where such a story is born.

The shower area in FORUS is a space where you can get rid of fatigue at the end of the day.
We have three room types, each merging the comfortable functionality of the hotel with the traditional Japanese lifestyle to provide a calm and relaxing sojourn on your trip.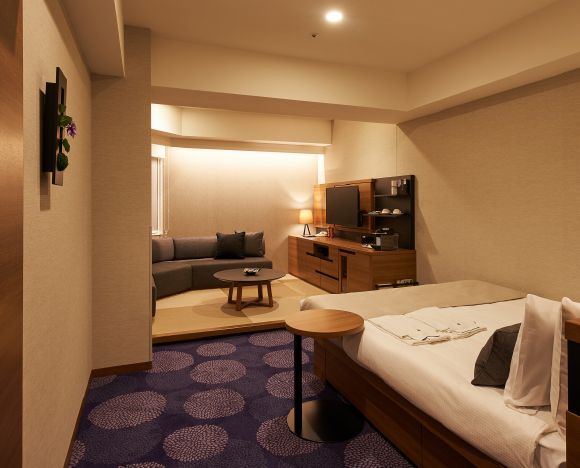 FORUS Double C
『JAPANESE
MODERN』Modern rooms merging Japanese style and Western style, along with comfortable functionality and beaut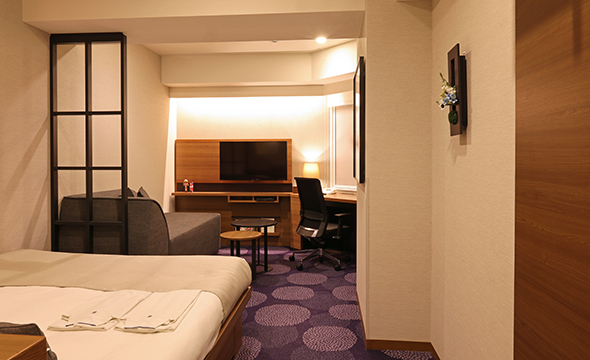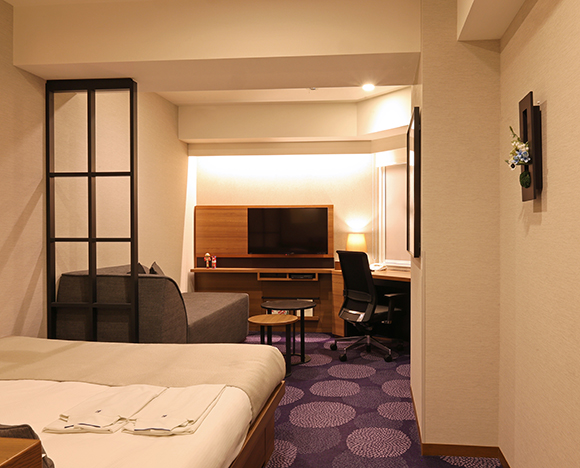 FORUS Double B
『TOKYO SOHO』Perfect for sightseeing and business trips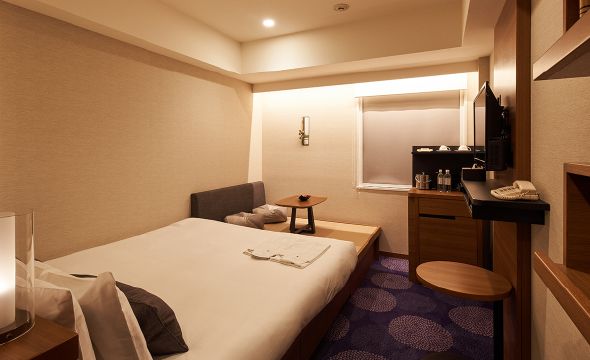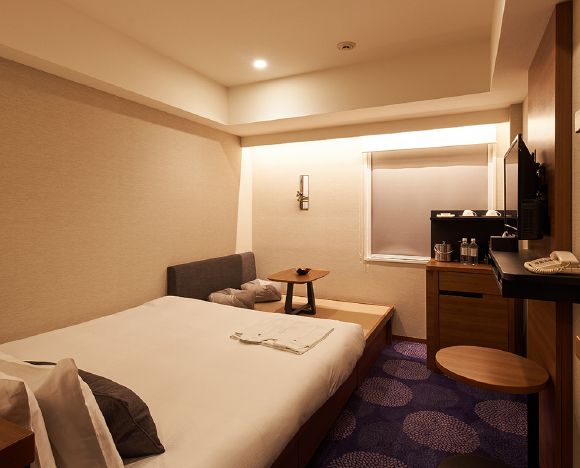 FORUS Double A
『TATAMI
ROOM』Offering high-quality, Japanese-style sleep
Kutsurogi
Relax with FORUS limited amenities
The Seiko Multiple Sound Clock

The Seiko Multiple Sound Clock provides "high-quality time and high-quality music."
Micronano bubble "nude" shower heads

Micronano bubble shower heads are created through water density management to have less impact on your skin.
Air bubbles smaller than pores have a strong cleansing affect that will make your skin clear healthier.
Nishikawa's AIR series

The bed has a special structure with the right amount of flexibility, hardness and high elasticity to support a natural sleeping posture.
It also supports people sleeping on their side. High-quality sleep will rejuvenate tired travelers.
Ryojyo
A feeling of travel. Going on a journey is feeling extraordinary. Experience "Only in Japan"
Traditional Japanese toy

The beloved kendama, a traditional Japanese toy that is so popular it has its own world championships, a kaleidoscope that offers a colorful, but transient beauty, and ring toss are provided in each room. You and your family can enjoy Japan in your room by playing with traditional Japanese toys.
Tatami space

We have a new tatami space where you can take off your shoes and stretch your legs. You can feel calm in a Japanese way while chatting and drinking tea. (TATAMI ROOM and JAPANESE MODERN ROOM only)
Nagomi
Calmness. Heal your body at the end of the day
Original blended teas

We offer original blended teas that you can only experience at Ryemeikan, such as "Warmth" after taking a shower,low caffeine "Relax" for before bed and "Awakening" for waking up your body.
Single-flower

We have a single-flower vase as an imitation of a bonsai. A green single-flower vase will welcome our valued guests to Hotel Ryumeikan.
The flower changes depending on the season.

>> Click here for a single-flower vase in the spring of 2022
Make a reservation a room
03-3271-0971Open year round/24-hour reception