Stay
Displayed "Gogatsu Ningyo"
2022/04/13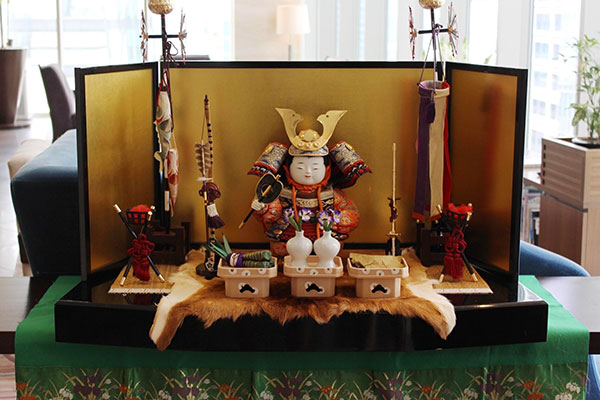 May 5th is Japanese Children's day which both adults and children have been looking forward to.
Children's day is one of the traditional Japanese days to celebrate the birth of boys and wish for their growth and bright future.
At this time of year, Gogatsu Ningyo, a doll for Children's day, is displayed at Hotel Ryumeikan Tokyo.
We can feel Japanese culture and the four seasons by seeing Gogatsu Ningyo, so many of our guests take pictures of this.
In the era when samurai culture started, the armor was made to protect samurai in the battlefield.
It became to be a treasure and also symbol of samurai.
Gogatsu Ningyo wears the armor, which has the most important meaning that "Protect the life born in this world".
Please don't hesitate to ask us if you would like to take a picture with Gogatsu Ningyo.