Stay
We decorated for Jyugoya festival
2021/09/14
Summer is almost over, and it 's getting more comfortable recently.
We feel like Autumn is just around the corner when smelling fragrant olives.
This year's harvest moon, the so-called "Jyugoya" in Japanese, is 21th of September. In Jyugoya festival, we admire the beauty of the full moon and thank for the harvest. On the 15th floor of Hotel Ryumeikan Tokyo, rice dumplings as offerings and Japanese pampas grasses as amulets are decorated for Jyugoya festival.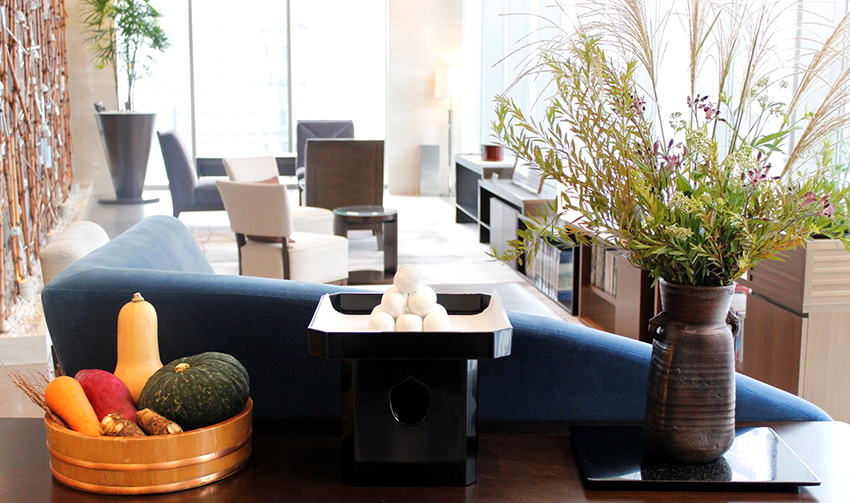 Though that custom may be disappearing gradually, why don't you enjoy Jyugoya festival as Japanese people used to do?