Stay
Halloween decorations are displayed
2021/10/04
October 31st is Halloween.
At Hotel Ryumeikan Tokyo, Halloween decorations, such as jack-o-lantern, are displayed in the lobby on the 15th floor, so you can feel a Halloween atmosphere.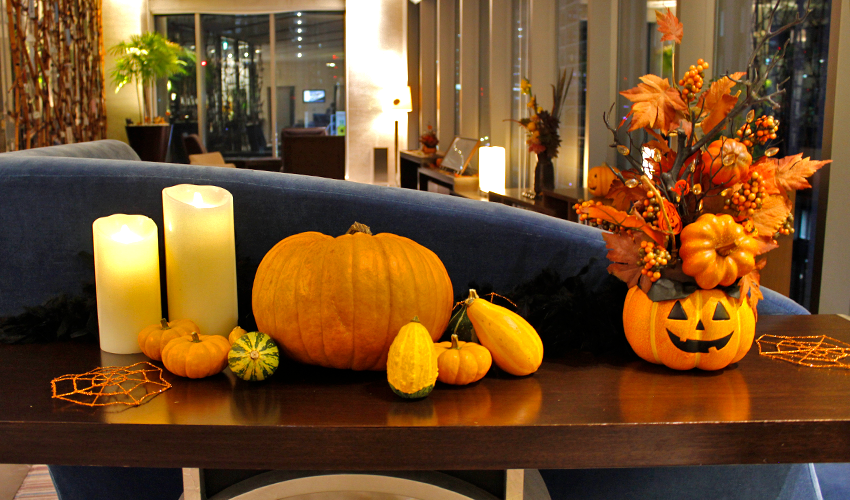 It is said that the origin of Halloween, which has become established as an annual event all over the world, was the seasonal festival of the ancient Celtic.
According to the ancient Celtic calendar, November 1st is the New Year, and the day before that, the spirits of ancestors are said to return on October 31st, New Year's Eve.
In modern Japan, Halloween is known as a seasonal event that you can enjoy going out with wearing costumes.
Although it is difficult to do that this year, when you come here, please take a look at our decorations nearby and enjoy a Halloween atmosphere.
It's a good place to take pictures.