List of publications
MICHELIN GUIDE TOKYO 2015
2014/12/01
Hotel Ryumeikan Tokyo was featured in the MICHELIN GUIDE TOKYO 20115.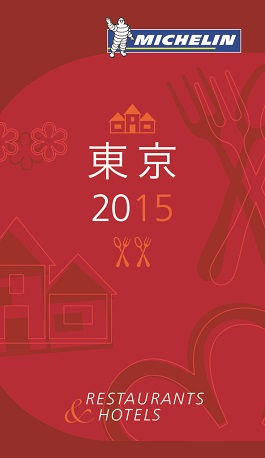 About MICHELIN GUIDE
Michelin Guides (French: Guide Michelin) are a series of annual guide books published by the French company Michelin for more than one hundred years. The term normally refers to the Michelin Red Guide, the oldest European hotel and restaurant reference guide, which awards Michelin stars for excellence to a select few establishments.
The acquisition or loss of a star can have dramatic effects on the success of a restaurant. Michelin also publishes a series of general guides to countries with issued total about 1 million copies a year. (inserted from wikipedia)
Our hotel, Hotel Ryumeikan Tokyo was introduced in the MICHELIN GUIDE TOKYO 2015.