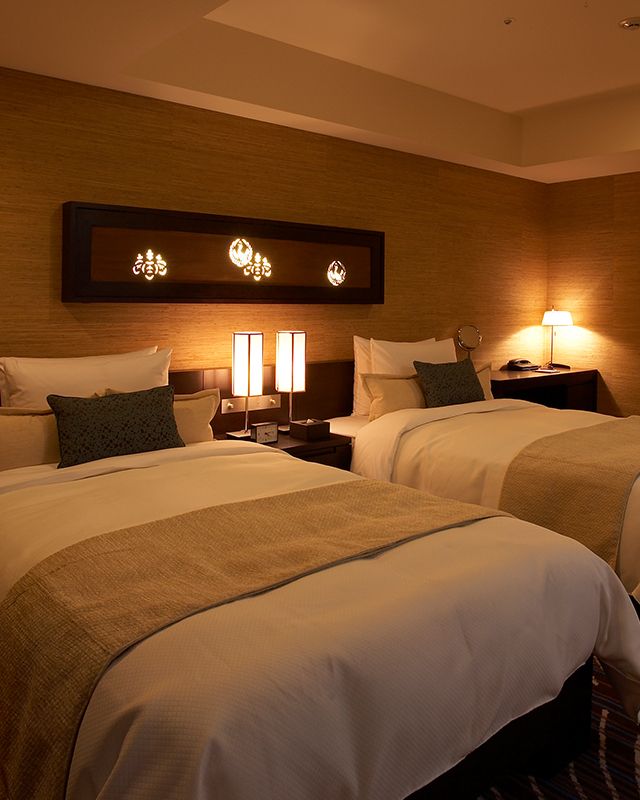 Japanese Junior Suite A

Most popular semi-suite room among those who stay with friends and families.
About rooms
About rooms
A room with a space of 44.2m² combines both Japanese and Western elements, and you can enjoy our bath time with a rain shower.
There are only 2 Japanese Junior Suite A rooms, and the shape of Tatami-mat is different each other. One has Japanese style Tatami-mat and the another has Ryukyu style one.
Moreover, one on the 8th floor has a wooden balcony, which you can go outside.
You can find the artwork called "Ram'ma," inherited from our predecessor Japanese inn.
Room description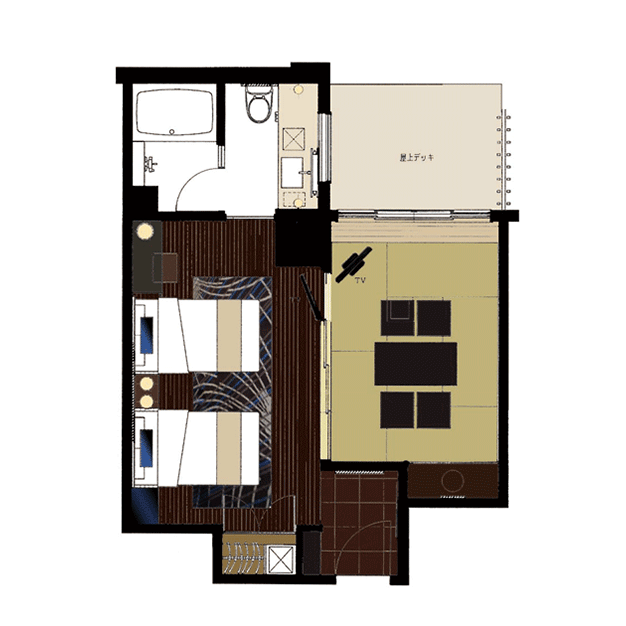 Specifications
■Area of the room: 44.2m²
■Free VOD, Free Drinks in the Refrigerator
■Air-Cleaner with Air purification system with humidifier (constant operation)
■Wooden Balcony (8th Floor Only)
Internet
WiFi and wired internet is available in the hotel rooms and is free of charge
※Ethernet cable is free rental equipment. 
Bed , TV
■Bed (120cm×205cm×53cm)
■2 TVs (32v)
Equipment
Refrigerator (40L) / Nespresso machine /Multifunctional dryer/ safety box / glass / mugs / kettle / ice bucket / deodorant spray / desk mirror
Amenity
Tooth brush / tooth paste / razor / shaving foam / brush / cotton / cotton swab /shower cap / hair band / 2 kinds of Japanese Style Bath Powder / mouthwash / yukata / bathrobe / nightwear / slipper / shampoo, conditioner, body soap / hand soap / mineral water
※In addition to the above items, male guests are also provided with a facial wash, facial lotion, hair wax, shaving gel and shaving soothing cream.
※In addition to the above items, female guests are also provided with basic skin care items.

Bath
■Bath with a Shower Space
■Rain Shower
■Input attenuator
■Separated Sink

Guests staying with 3 or more people
If the number of guests is 3 or more, futons will be prepared before check-in. For 2 people, you will use a bed, and for the 3rd and subsequent guests, you will use a futon.
Other
■Guests benefit
A free drink or dessert. One item/per person can be selected from the menu.
>>Click here for details

■>>Facilities&Service
Ryumeikan's other Ryumeikan Premium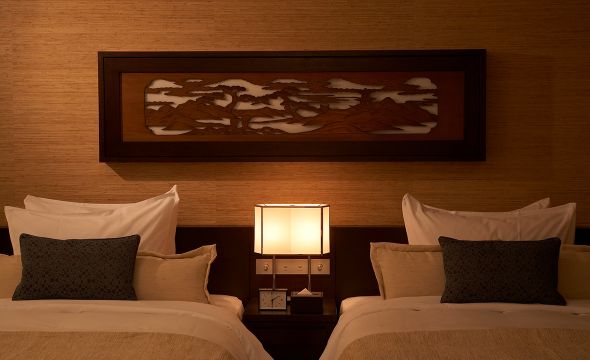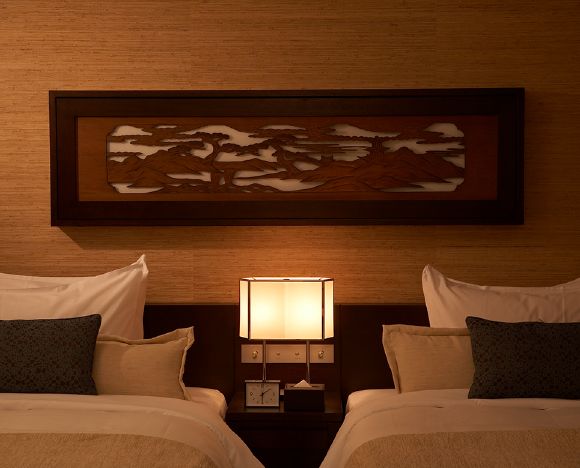 Japanese Junior Suite BA room with a size of 50.2m². Square "Ryukyu Tatami" is used for the floor.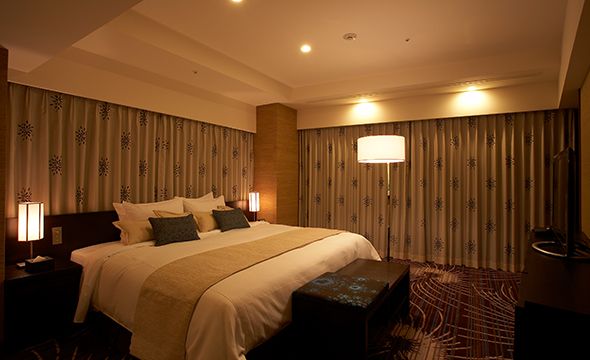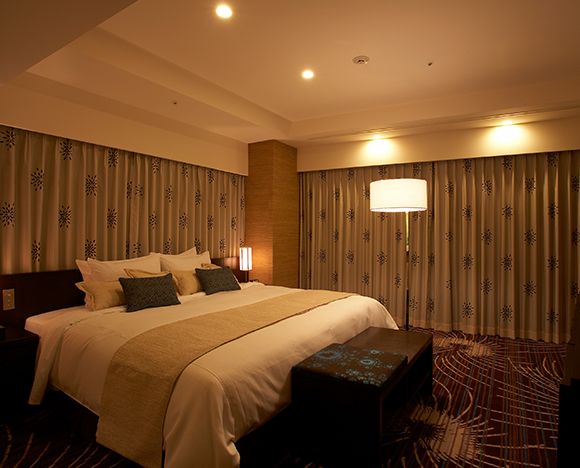 SuiteOnly one room in Ryumeikan Tokyo. Luxurious room of 70.2 m2.
Experience extraordinary time with our unique bathroom.