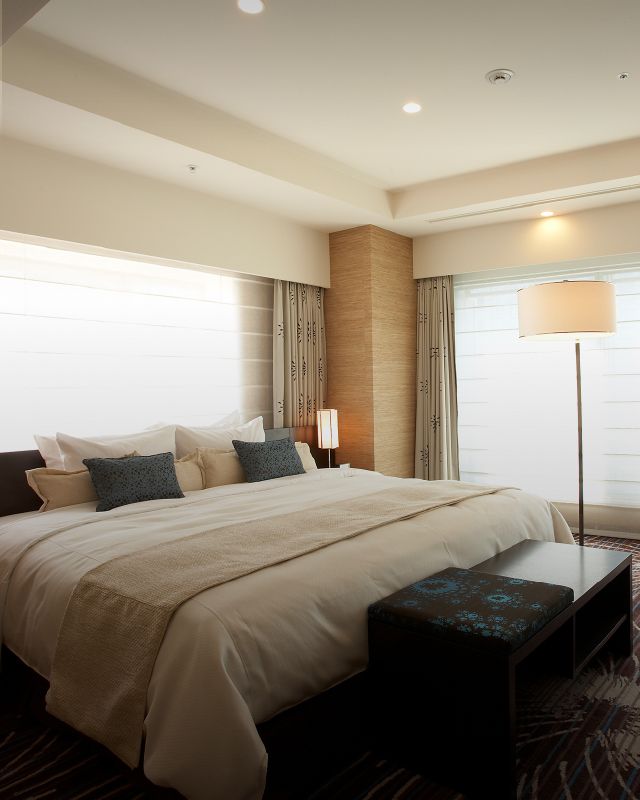 Suite

Only one room in Ryumeikan Tokyo. Luxurious room of 70.2 m2.
Experience extraordinary time with our unique bathroom.
About rooms
About rooms
One and only premium suite in Hotel Ryumeikan Tokyo. This room is 70.3m2, equivalent to 2 twin rooms, and you can experience all the services we have.
Bedrrom, living room, bath room, and walk-in closet are equipped in this room, and you can see Ginza from the window. This most premium room features with 220cm wide bed and the unique bath tub.
If you are looking for a luxurious suite room around Tokyo station, this is worth trying.
Room description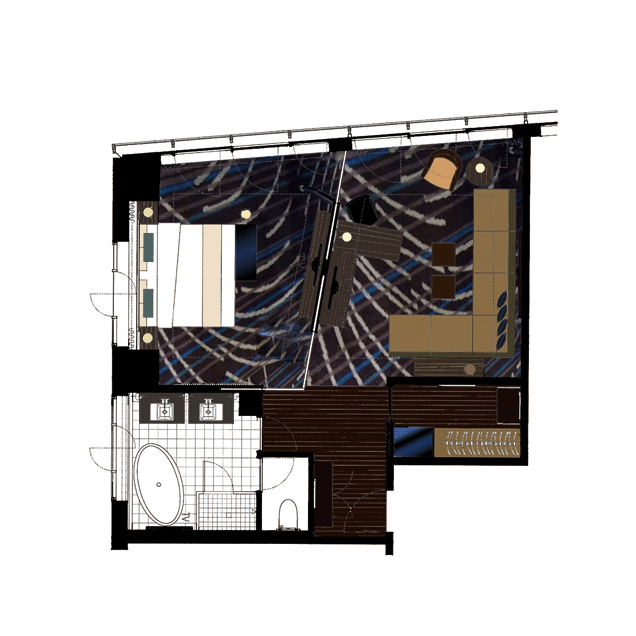 Specifications
■Area of the room : 70.3m²
■Free VOD, Free Drinks in the Refrigerator
■Air-Cleaner with Air purification system with humidifier (constant operation)
■Closet
Internet
WiFi and wired internet is available in the hotel rooms and is free of charge
※Ethernet cable is free rental equipment. 
Bed , TV
■Bed (220cm×205cm×55cm)
■2 TVs (40v)
Equipment
Refrigerator (40L) / Blu-ray player / Nespresso machine / Multifunctional dryer / safety box / trouser press / glass / mugs / kettle / ice bucket / deodorant spray / desk mirror /
Amenity
Tooth brush / tooth paste / razor / shaving foam / brush / cotton / cotton swab / shower cap / hair band / 2 kinds of Japanese Style Bath Powder / mouthwash / yukata / bathrobe / nightwear / slipper / shampoo, conditioner, body soap / hand soap / mineral water
※In addition to the above items, male guests are also provided with a facial wash, facial lotion, hair wax, shaving gel and shaving soothing cream.
※In addition to the above items, female guests are also provided with basic skin care items.
Bath
■Bath with a Shower Space
■Rain Shower Booth
■Water Proofed TV
■Separated Sink

Other
■Guests benefit
A free drink or dessert. One item/per person can be selected from the menu.
>>Click here for details

■>>Facilities&Service
Ryumeikan's other Ryumeikan Premium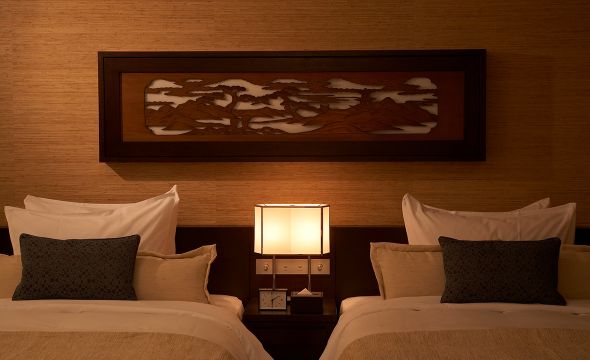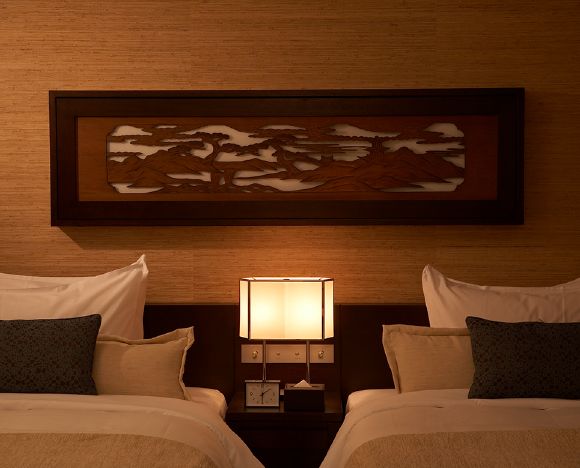 Japanese Junior Suite BA room with a size of 50.2m². Square "Ryukyu Tatami" is used for the floor.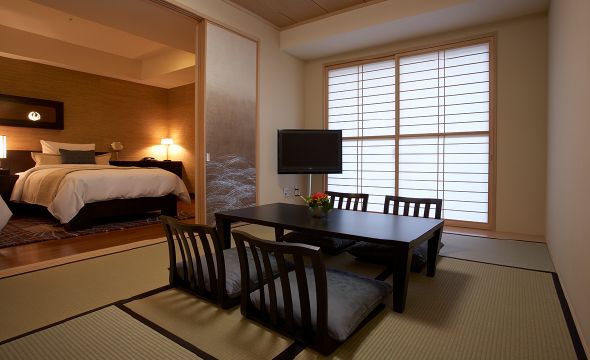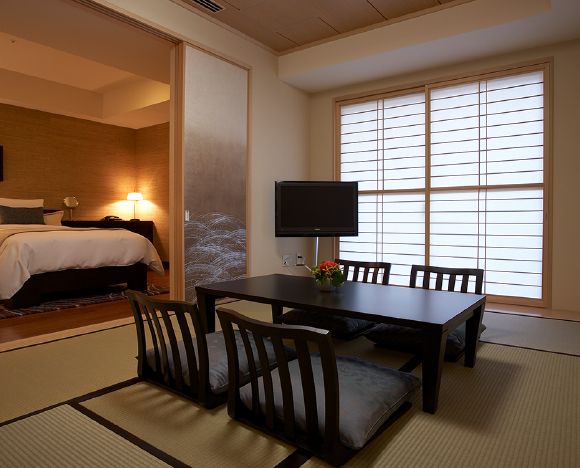 Japanese Junior Suite AMost popular semi-suite room among those who stay with friends and families.